Pure natural tea saponin /camellia seed extract
Product Description
                                    Tea seed saponin powder of tea seed extract             Introduction:             Tea saponin and tea saponin, is extracted from tea tree seeds kind of carbohydrate glucoside compounds, is a kind of good performance of natural surface active agent, it can be widely used in light industry, chemical industry, pesticide, feed, aquaculture, textile, oil, mining, building materials and in areas such as highway construction, manufacturing emulsifier, detergent, pesticide, fertilizer, feed additive, crab, shrimp farming protectant, textile auxiliaries, oil field foam agent, mining flotation agent and air entrained concrete stabilizing foam agent and concrete admixture, antifreeze, etc.  
Tea Saponin 

 

 

 

Specifications

Name 

Tea Saponin 

Latin name

Camellia oleiferaAbel 

Brand Name

SOST biotech

Type 

Herbal Extract

Source 

Seed 

Appearance

Light Yellow powder 

Specification

95% 98% (or customized) UV 

Cultivation type

Solvent Extraction

Form

Powder

 

Function

Tea saponin is extracted from camellia seeds followed spray dried process. 

It has biologic and surfactant character.

 

Tea saponin is one kind of glycoside compound, which is extracted from camellia seeds. 

It is excellent natural nonionic active surfactants and biologic charaters.

 

 It is not only effective in decontamination, foaming, emulsification, decentralization and saturation, 

but also with function of diminishing inflammation, easing pain and resisting epiphyte, 

 

which is widely used in food, drink, chemical, medicine, pesticide, rubber, film, building materials, 

extinguish material, hair care products and so on.

 

So that tea saponin can also be named as surfactant, woemulsion, detergent, pesticide, 

foaming agent and antiabrasive agent.

Packing

1~25kg: Packed in 1kg/bag or 5kg/bag with double plastic valve bag and Aluminum

 foil bag outside. 

Over 25kg: 25kg/drum with PE polyethylene double packing and cardboard barrels

MOQ

1KG

Payment 

T/T,L/C,D/P,Paypal,Western union
    Where will Tea Seed Extract Tea Saponins be used to?
(1). Agrochemcial auxiliaries area: The functional mechanism of tea saponin was discussed including surface tension, contact angle and wettability, they showed tea saponin are suitable for agricultural industry application as a kind of natural surface active agent. The facts proved that tea saponin could be used as a wettable agent of wettable powder pesticide, could make such item as wettability, PH, suspension rate etc. reach or exceed the national standard. The suspending rate of wettable powder of pesticide can be up to 85 % to 90% and even over 95%. Tea saponin could be used as synergist, spreading in emulsion pesticide. It could be used in the soluble powder herbicides or liquid herbicides to improve the effectiveness, and better than similar products in abroad. It can reduce the dosage of pure herbicides. Tea saponin, as a biological pesticide, it could also be used as insecticide, fungicide, snarlcide, as a clean-pond agent, it can eliminate unwanted fish in the ponds for its haemolysis and accelerate growth of shrimp. It is difficult to prevent and kill underground injurious insect, but the specialized insecticide which mainly contains tea saponin, not only effectively kills cutworm, earthworm, nematode, etc., but also no pollution in soil.
(2)Molluscicide area: The natural molluscicide is made up of tea saponin, it is an organic molluscicide without any potential harm to human, animals and environment. It is largely applied in rice field to kill snails, especially Golden Apple Snail with good efficacy. TSP can ensure high harvest and top quality of rice without accumulated harmful elements. According to different technology process, we can provide TSP60% and TSL35%.
(3) Aquaculture area: Our natural pesticide CS508 is extensively used in aquaculture to eliminate unwanted fish and harmful insects in the fish and prawn ponds. Its mainly content is tea saponin. Help shrimps take off shell earlier and enhance the growth of shrimps. Detoxify quickly in water and are not injurious to cattle and people who may use the water. Leave no cumulative adverse residues, and it is readily available, economical to use. It can prevent the black-gill shrimp disease and control parasites as well as improve the ecdysis and growing. It can be made for pond-cleaning agent on the account of hemolysis and fish poison functions (3ppm will bring good effects) in order to kill harmful fish but no harm to shrimp (safe concentration is 20ppm). In livestock breeding, it can reduce the level of cholesterol inside the animals and develop low-cholesterol animal products.
(4) Feed area:The feedstuff additive made of tea saponin is effective substitute antibiotic and can reduce the diseases for both humans and animals so as to improve the whole aquatic breeding industry and eventually bring heath.
(5) Building area:Tea saponin can be used as foaming agent and foam-stabilization agent in air-added concrete production. It has the degrease function and can improve aluminum spreading suspended character, enhance the stability of concrete setting, improve the air-hole structure to make the products firmer and more reliable. The effects are much better than honeylocust powder and nekal. The strong emulsification and dispersing can be applied to the production of paraffin emulsification agent which has been successively used in the fiberboard gel crafts and apparently reduces the moisture absorption of products and increases the waterproof capability and the fiberboard quality.
(6)Daily chemical area: Tea saponin can be used for production of hair-washing agent such shampoo etc. It has good effects for hair washing, protection and inflammation diminishing and scurf elimination. Tea saponin can also be used for washing clothes and will not reduce color or shrink and therefore the textile will not lose luster.
(7) Medicine area: Tea saponin has apparent characteristics of anti-leakage and anti-inflammation. During the primary period of inflammation, it can normalize the permeating of capillary vessel; regulate blood sugar content, reduce cholesterol content, prevent cardiovascular disease; it has cough-relieving function and can cure the old people's bronchitis and various edema; it can also eliminate bacteria and restrain white monilia albicans, escherichia coli; it can also restrain the alcohol absorption, increase the alcohol dissolution so that it can be used for sobering up after being drunk.
(8) Beverage area: Put some tea saponin in wine, it can prevent yeast, and have the quality stable. It also can used in bubble wine.
(9) Flexible area: Tea saponin is one of the best natural nonionic surfactants, have the better function of emulsification, cleansing, dispersing and foam. When it is used as detergent for washing cloth, woolen sweater and fabric etc., it possesses not only cleansing ability, clean greasy dirt better than similar product abroad, but also make the cloth fadeless, fresh, bright and soft.
(10) Mining Oil area: Tea saponin as a result of the role of surface activity, can be well separated from hydrocarbon compounds, for oil exploration, through those technical measures of the structure of tea saponin modified and reduce surface surface, we develop oilfield special foam agent that can improve the oil recovery ratio more than 24%, and is also widely used in sterilization, profile control, reinforcement, such as plugging and operating oil wells. In the mining area, it can be made of excellent flotation agent, significantly improve the flotation efficiency.
(11) Photography and copy area: Use tea saponin to process diazo copy paper, it can increase the clarity and quality. And use tea saponin to deal the photographic film, can significantly improve the picture clarity and brightness.
(12) Fire-fighting agent area: Tea saponin has a very strong foam capacity, and has the good function of fire-retardant. It can be made into fire-fighting agent as a good auxiliary.     Contact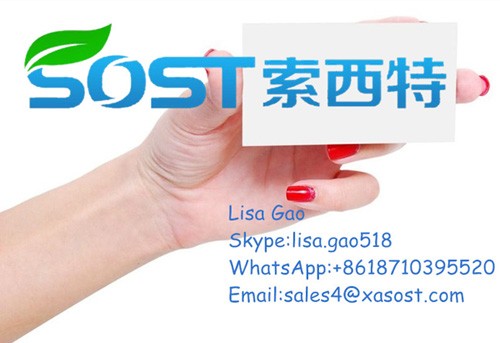 Contact us if you need more details on tea saponin. We are ready to answer your questions on packaging, logistics, certification or any
other
aspects about tea saponin powder、camellia oil. If these products fail to match your need, please contact us and we would like to provide relevant information.
Product Categories : Plant Extract