Product Description
Dalian Tianpeng Food Co.,Ltd

Dehydrated horseradish powder
Horseradish  has been cultivated since antiquity. According to , the told that the horseradish was worth its weight in gold. Horseradish was known in in 1500 BC. listed horseradish under Thlaspi or Persicon; discusses the plant in his treatises on agriculture, and a mural in showing the plant has survived until today. Horseradish is probably the plant mentioned by in his under the name of Amoracia, and recommended by him for its medicinal qualities, and possibly the Wild Radish, or raphanos agrios of the . The early Renaissance herbalists and showed it under Raphanus.
Both root and leaves were used as a during the and the root was used as a on meats in Germany, Scandinavia, and Britain. It was taken to North America during Colonial times.
mentions horseradish as Red Cole in his "Herbal" (1551-1568), but not as a condiment. In "The Herball, or Generall Historie of Plantes" (1597), describes it under the name of raphanus rusticanus, stating that it occurs wild in several parts of England. After referring to its medicinal uses, he says: "the Horse Radish stamped with a little vinegar put thereto, is commonly used among the Germans for sauce to eat fish with and such like meates as we do mustarde."
Where the English name horseradish comes from is not certain. It may derive by misinterpretation of the German Meerrettich as mare radish. Some think it is because of the coarseness of the root. In Europe the common version is that it refers to the old method of processing the root called "hoofing". Horses were used to stamp the root tender before grating it.
Wasabi is sometimes called Japanese horseradish, and its taste is very similar. However, real wasabi - wasabia japonica - is a relative of the family and an elusive little root. Like horseradish, it is a root, or , and it is grated or sliced for use in cooking. Wasabi is difficult to find because it is difficult to grow. It is expensive to buy because it is expensive to grow.
Wasabi is a fussy little plant, and has to be nurtured and brought carefully along like a delicate child. It takes about 18 months to reach its mature height of about 6 inches (36cm). Wasabi requires a constant stream of cool water, but not too cool; shade, but not too much shade; and a mild climate. Thus, the United States is not ideal wasabi-growing country, except in the Pacific-Northwest, where growers have had some success with the plant. It is also grown successfully in New Zealand, as well as in Japan.
may seize anyone who buys a genuine wasabi root. A single root may cost US$8-$10, and wasabi roots run about US$70-$100 per pound, depending on where the root was grown. Some Asian markets in larger cities may have fresh, genuine wasabi roots for sale, and a shopper will know he has the genuine article by the price .
When the wasabi is finally secured, it is prepared for eating raw by washing it, trimming any bumpy or scaly parts off with a sharp knife, and then grating it in a circular motion. A fine metal grater, such as a lemon zester, may be used, but real wasabi gourmands insist on a sharkskin grater, which they say produces a velvety grind. The grated wasabi is gathered into a ball and left to sit for a couple of minutes, to allow the heat and flavor to develop, then it is eaten. The traditional use is to eat it with sushi or sashimi, but it also may be used to flavor mustard or , as a meat sauce, or in salad dressings.
For those who simply cannot afford the genuine root, most cooks say the wasabi powder available in supermarkets will work nearly as well as the wasabia japonica.
The horseradish root is a close relative to and contains an eye-watering that produces the heat and spice for which horseradish powder is known. This , present in both mustard and horseradish, is called allyl isothiocynate. When the horseradish is not dried and powdered right away, the chemical begins to degrade and may produce a bitter rather than a hot taste.
Normally you'll use horseradish powder in sauces and dips that aren't cooked. Cooking tends to break down the oil present in the horseradish powder and produces less heat. On the other hand, if you'd like a little bit of the flavor of horseradish without too much spiciness, you can use a bit of the powder in cooked sauces.
Perhaps one of the most happy marriages in the US and UK is beef, like roast beef or prime rib, served with a side of horseradish sauce. When you have horseradish power on hand, you can make your own sauce, which will often taste much fresher than the various horseradish dips you can purchase in stores. Merely add horseradish powder to either sour cream or crème fraiche in order to make a delicious and spicy sauce to accompany beef.
Another relative of the Cabbage family that many find comparable to horseradish is . This is often called Chinese, Japanese, or simply Asian horseradish sauce. Usually, wasabi is not sold in powdered form. You either buy it in tubes, or grate fresh wasabi. Like horseradish powder, wasabi is very spicy, and contains isothiocynates. Wasabi powder does not usually contain horseradish and is instead a mix of powdered horseradish, green and mustard.
Look for the powder of horseradish next to other spices in local grocery stores. It might also be sold next to the 's section or meat section of a store. If you're looking for wasabi, be sure to read the labels carefully to make sure you're buying the "real" wasabi, You may locate this in the ethnic foods section of your grocery store, or in Asian grocery stores.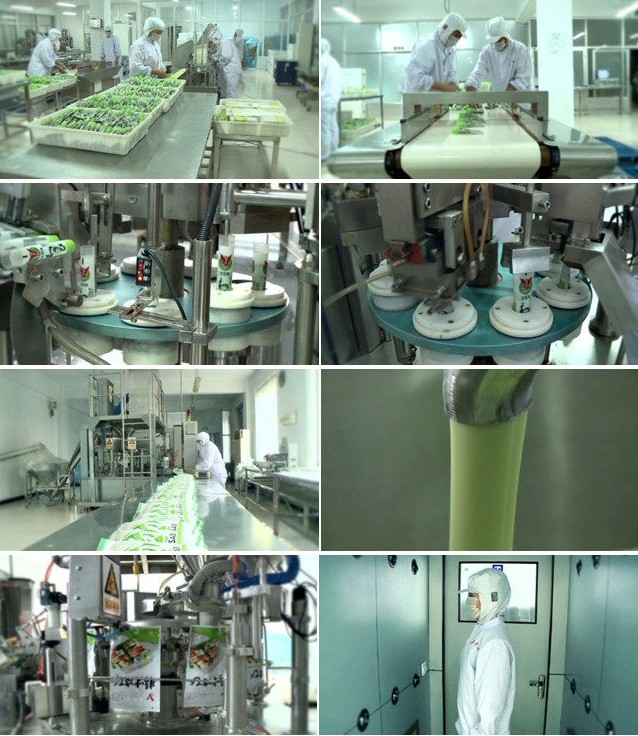 International certifications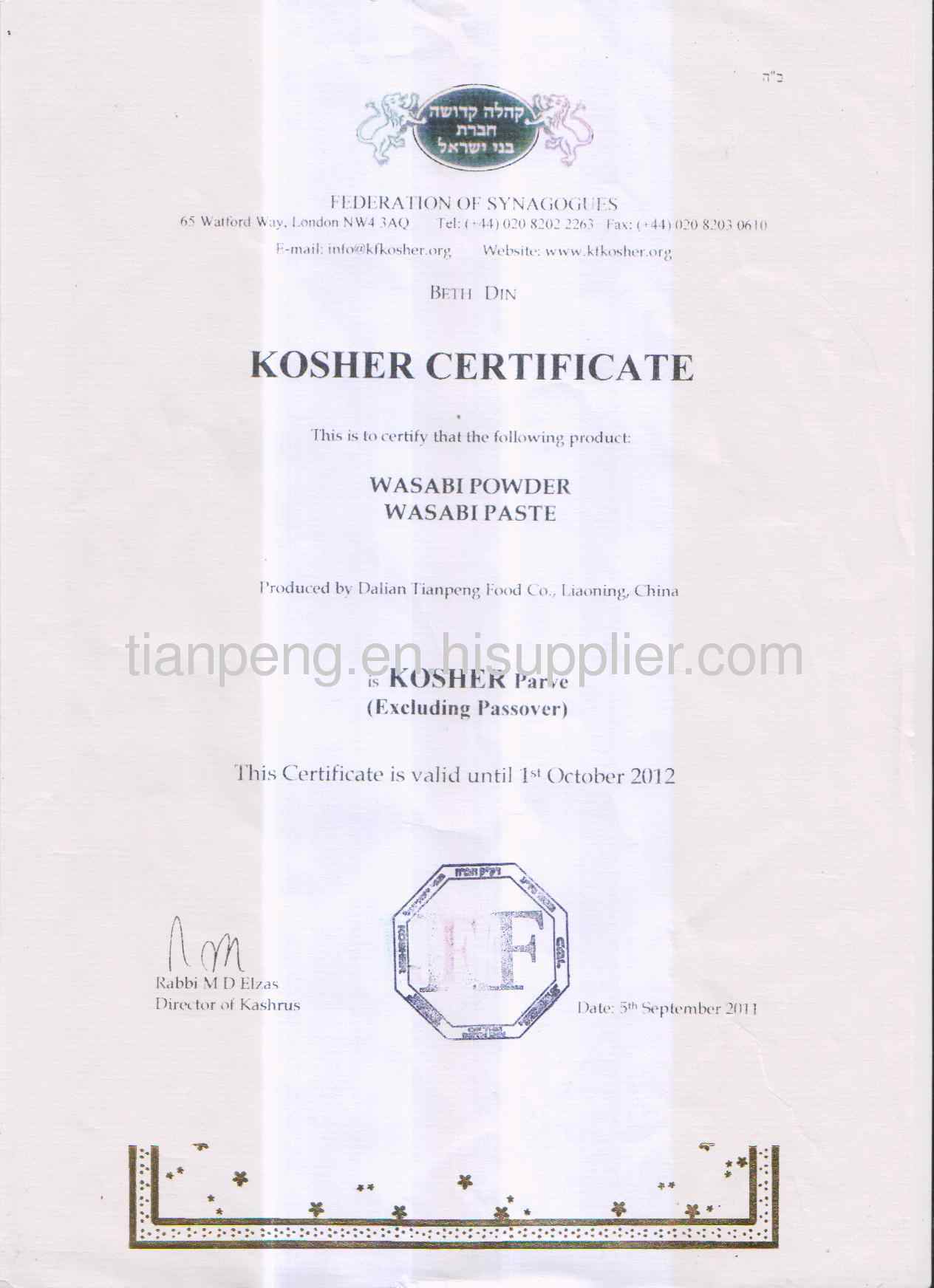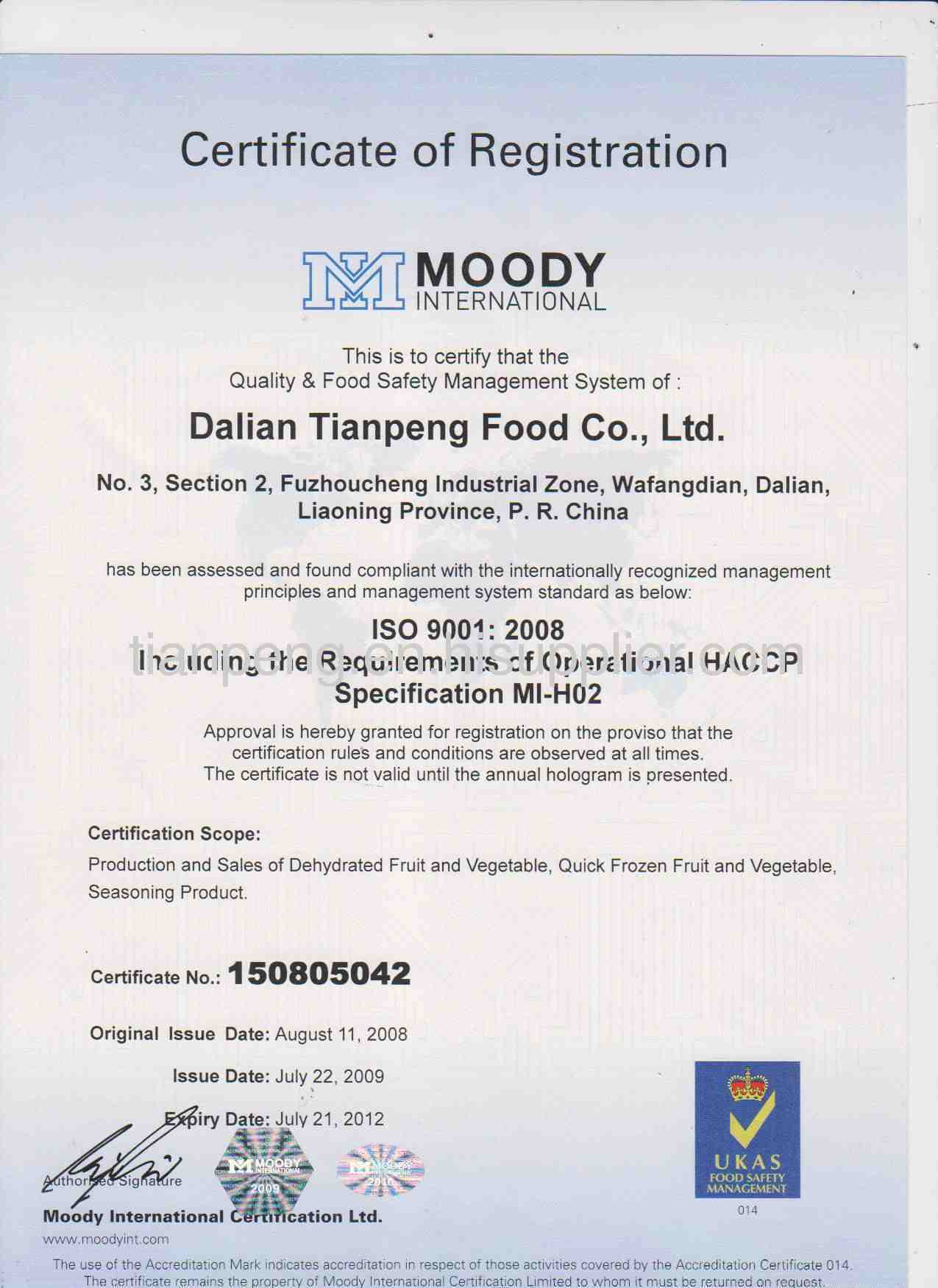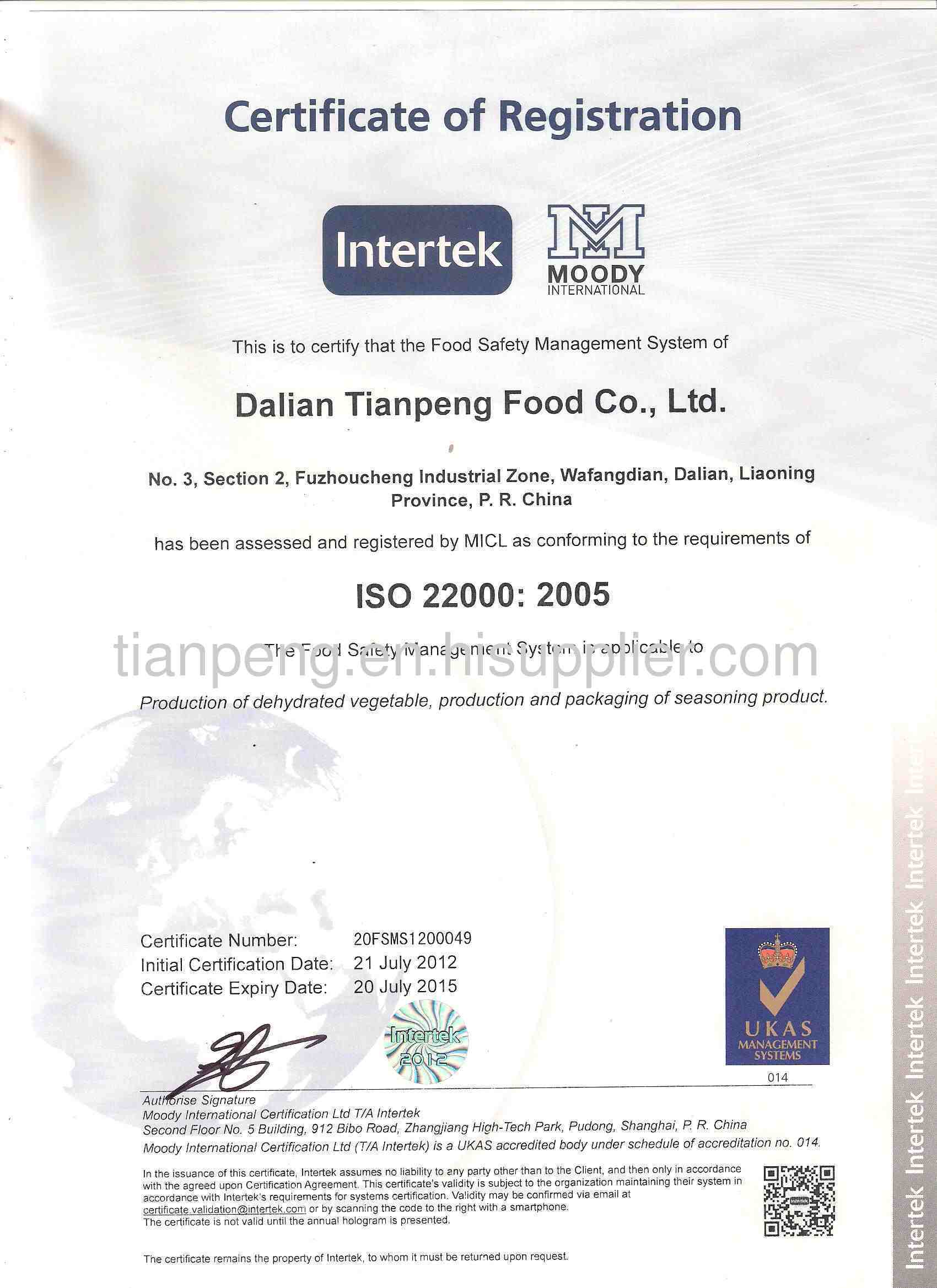 Contact us if you need more details on Horseradish. We are ready to answer your questions on packaging, logistics, certification or any other aspects about Horseradish Powder、Dehydrated Horseradish. If these products fail to match your need, please contact us and we would like to provide relevant information.
Product Categories : Horseradish Series